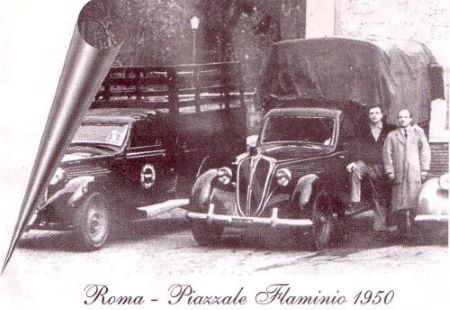 COMPANY PROFILE
Founded in Rome in 1950 - Piazzale Flaminio - the father Elso Cristofani, today all the care and experience in performing the work has been handed down to the children involved meticulously to please and cater to every need of the customer with the utmost care, courtesy and professionalism.

Our decades of experience in removals - transport - freight both nationally and internationally, as demonstrated by the confidence over the years by our many customers, has enabled us to achieve a high level of competitiveness and professionalism and fair "quality / price.

" We move complete residential buildings, industrial removals, move offices, archives and historical archives, the transfer of multi-functional structures, the transport of works of art, antiques and antiquities, the transport of pianos and machinery in general, safes, etc.., also all the various services related to the industry: staff specifically for laborers in general, specialized personnel for packing services, removal and replacement of all kinds of furniture, specialized personnel files; equipment rental; luggage in the short and long term waste materials out of use and even small transport.

Glad to offer our expertise to your every need, we offer customized solutions to meet your needs in order to get the right "quality / price "with an inspection and an estimate absolutely free.